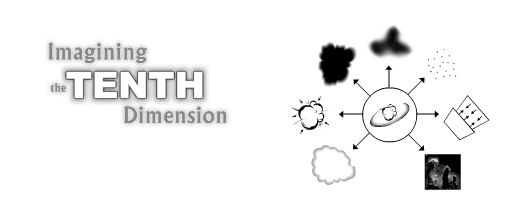 On July 1st, 2006 I had a supernatural encounter with the Spirit of Wisdom and the Spirit of Revelation. They were assigned to me so that I might know the Lord better.
In chapter one of his letter to the Ephesians Saint Paul prayed:
"I keep asking that the God of our Lord Jesus Christ, the glorious Father, may give you the Spirit of wisdom and revelation, so that you may know him better. I pray also that the eyes of your heart may be enlightened in order that you may know the hope to which he has called you, the riches of his glorious inheritance in the saints, and his incomparably great power for us who believe".

During this encounter The Spirit of Wisdom told me that
"All
time and space is established and sustained by the Almighty's word"
. Then the Spirit of Revelation added that
"All time and space are advanced by His word".
A subsequent experience on July 15th, 2006 convinced me that it is possible to move through time in the Spirit.
Yesterday my son sent me a video by
Rob Bryanton
. This animation illustrates the concepts presented in chapter one of his book titled
"Imagining the Tenth Dimension"
. His concepts reminded me of my July 15th encounter. I encourage you to watch this two part, 12 minute video and allow it to inspire you to
think
outside the box.
© 2007 Tom Zawacki
About Rob Bryanton
Imagining the Tenth Dimension Blog
Imagining the Tenth Dimension Website
Imagining the Tenth Dimension Video
Imagining the Tenth Dimension Text Based Version
Buy Imagining the Tenth Dimension here